This flavorful dish is easy to make and you can use either chickpeas as the recipe says to keep it vegan, or sub with chicken.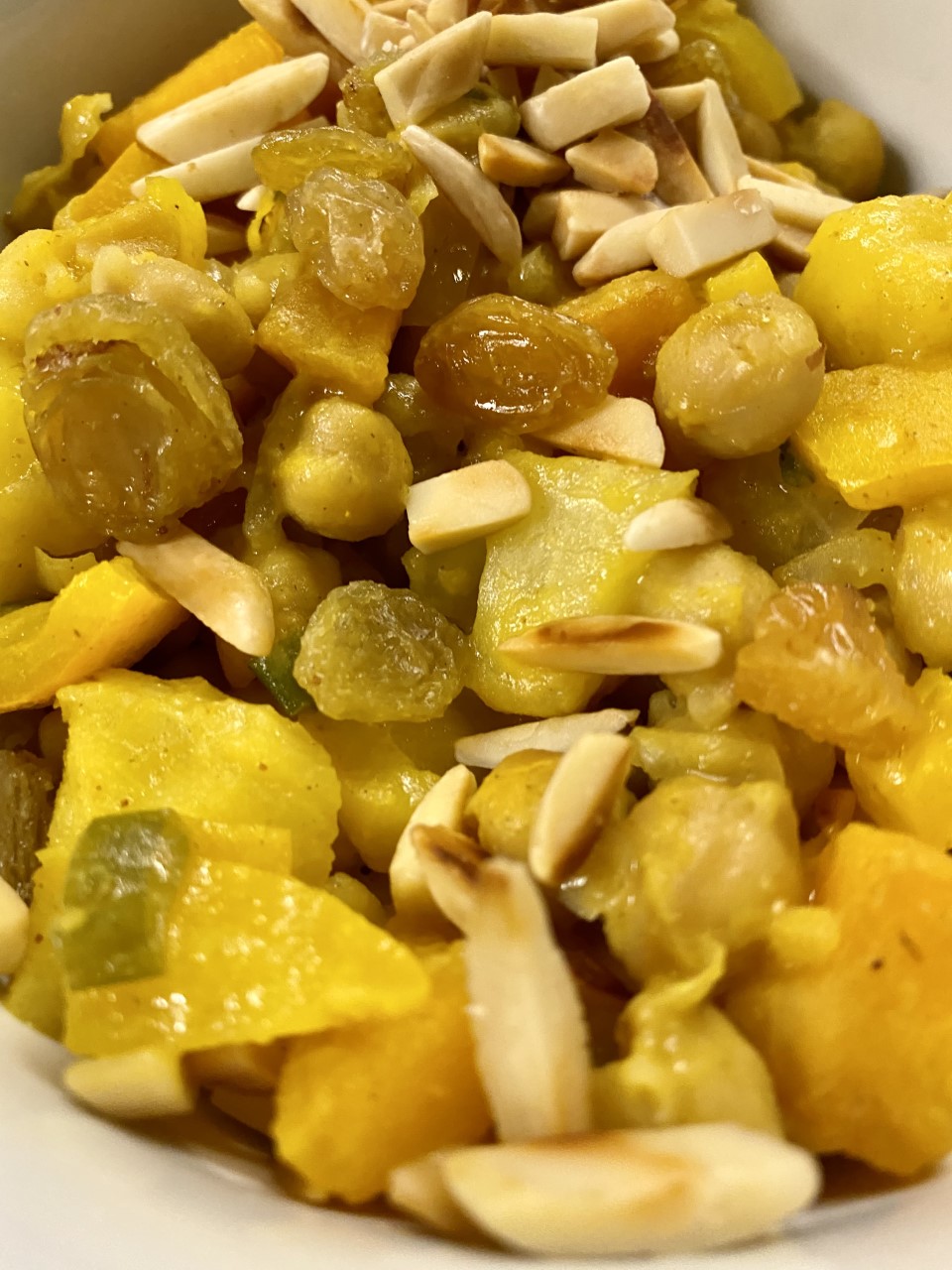 Ingredients:
8 ounces cubed butternut squash
½ cup low-sodium chicken or vegetable broth Cooking spray
½  cup chopped onion
4 scallions, white and green parts, chopped
¼   cup slivered almonds
1 (15 ounces) can of chickpeas, rinsed and drained, or 5 ounces cubed cooked chicken
¾  cup Thai yellow curry sauce
½ cup cubed pineapple
1 yellow bell pepper, sliced
2 tablespoons golden raisins
Directions:
In a large saucepan over medium heat, place the squash, the broth, and enough water to just cover the squash. Cook until the squash is soft, or about 15 Drain and set aside.
Spray a nonstick skillet with cooking Add the onions, scallions, and slivered almonds and cook, stirring frequently, until the onions are soft, about 6 minutes.
Add the squash, chickpeas or chicken, curry sauce, pineapple, bell pepper, Stir, and simmer until heated through, about 8 minutes.
Make it 1:1:1: This is a complete 1:1:1 meal. You have the option to skip the pineapple and dried cranberries if you want to add enjoy another carbohydrate with this dish. For example, up to ONE cup of quinoa or rice, or a piece of naan bread.
1:1:1 Accelerated option: Remove the pineapple and raisins, and serve over cauliflower rice.