Mom, author, nutritionist, wellness coach, and America's Eating Strategist™ are just a few roles Rania plays! Rania Batayneh, MPH is a #1 Amazon bestselling author of The One One One Diet: The Simple 1:1:1 Formula for Fast and Sustained Weight Loss, and is regarded as an expert in the field of nutrition and wellness. With nearly 20 years of nutrition consulting, wellness coaching, and media experience, Rania believes that they key to long term results is teaching her clients "how" to eat, rather than to telling them "what" to eat. It has and will always be about changing lifestyles for lasting results.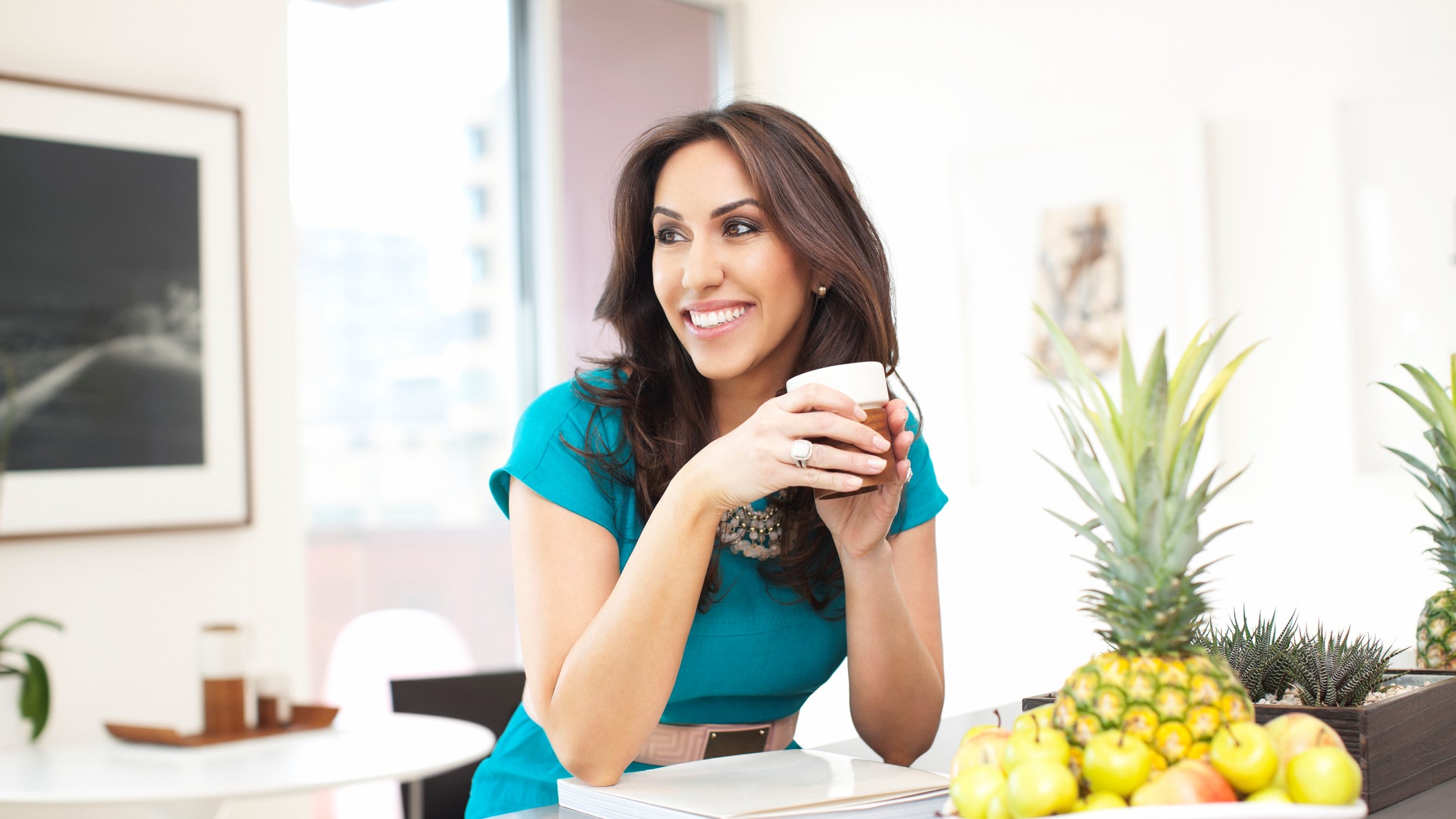 Balance is Rania's area of focus when she works one-on-one with her clients. She sees food as pleasure as well as fuel for our bodies. If you want to improve your energy, train for an endurance event, lose weight, build muscle, optimize your current diet, lower your cholesterol or blood pressure, and prevent onset of chronic disease states linked to exercise and nutrition, Rania can work with you to create an optimal eating strategy to help you reach your goals.
Approach:
When working with a client, Rania takes into account your lifestyle, food preferences, and activity levels to determine an effective eating strategy. She will create a unique plan based on your body's needs and your personal goals. What works for your friend or partner will usually not work for you. This is clearly why diets do not create long-term success.
Education:
In addition to her Master's Degree in Public Health Nutrition from the University of Michigan, School of Public Health, Rania has tied her Nutrition Consulting practice with Wellness Coaching. In 2007, Rania became a certified Wellness Coach through Wellcoaches and The American College of Sports Medicine (ACSM). Rania allows her clients to see their obstacles and barriers to achieving their personal goals in fitness, wellness and stress management and empowers them to change their lifestyles for lasting results.
Rania works with clients nationwide through phone consultations and online consulting. If you are ready to get started, let's connect!