Jeanette's incredible weight loss success story on The One One One Diet was featured in People Magazine's 'Half Their Size' 2022 Issue. She successfully lost 171 pounds and has kept it off!
Read her story and watch her interview with People Magazine!
Since starting The 1:1:1 Diet, I have gained a healthy perspective on food and how to eat. The "healthy perspective" I am talking about is a healthy mental perspective, which is the true battle.  I did not feel denied, or cheated "because I am on a diet."  It is just a way to eat that make sense and that I could rationalize – we raise our kids that they can pick out "one" toy in the store to buy, and cannot have not all of them – they have to choose.  I can pick "one" [and not all] of fat/carb/protein and be happy with and in control of the "one" that I pick.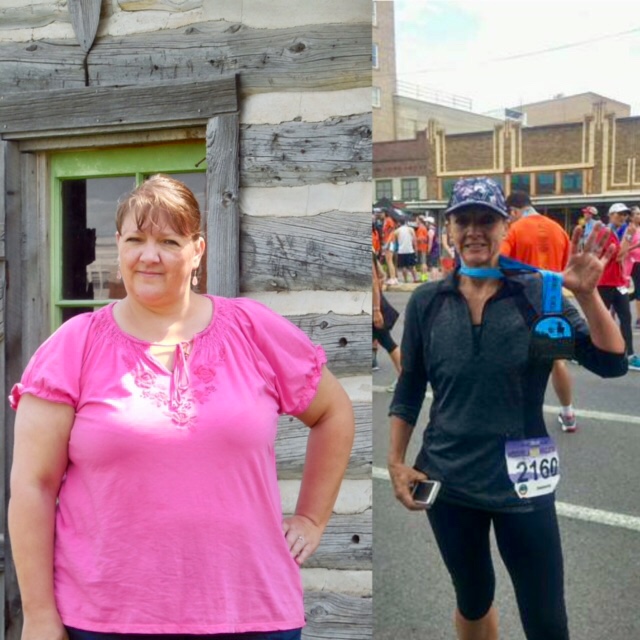 All of the normal diet restrictions were removed and the plan actually makes sense and works.  It's easy to follow and flexible.  I typically follow a hybrid version of the diet incorporating both the regular 1:1:1 and the accelerated program, depending on how I feel and what I need to fuel my planned workout.  In just over 1 year, I have lost over 100 pounds, have gone from a size 4x, 24 to a size M, 8/10 and am participating in my first 1/2 marathon next weekend.  I cannot thank you enough for what this book and this program has done for me.  I have fought weight my entire life and finally feel like I have a solid grasp on things and a healthy perspective.  My doctor has taken me off of all my high blood pressure medication and wants me to be an inspirational speaker for her patients.