Leah and Anthony are mother and son who have collectively lost 154 pounds on The One One One Diet!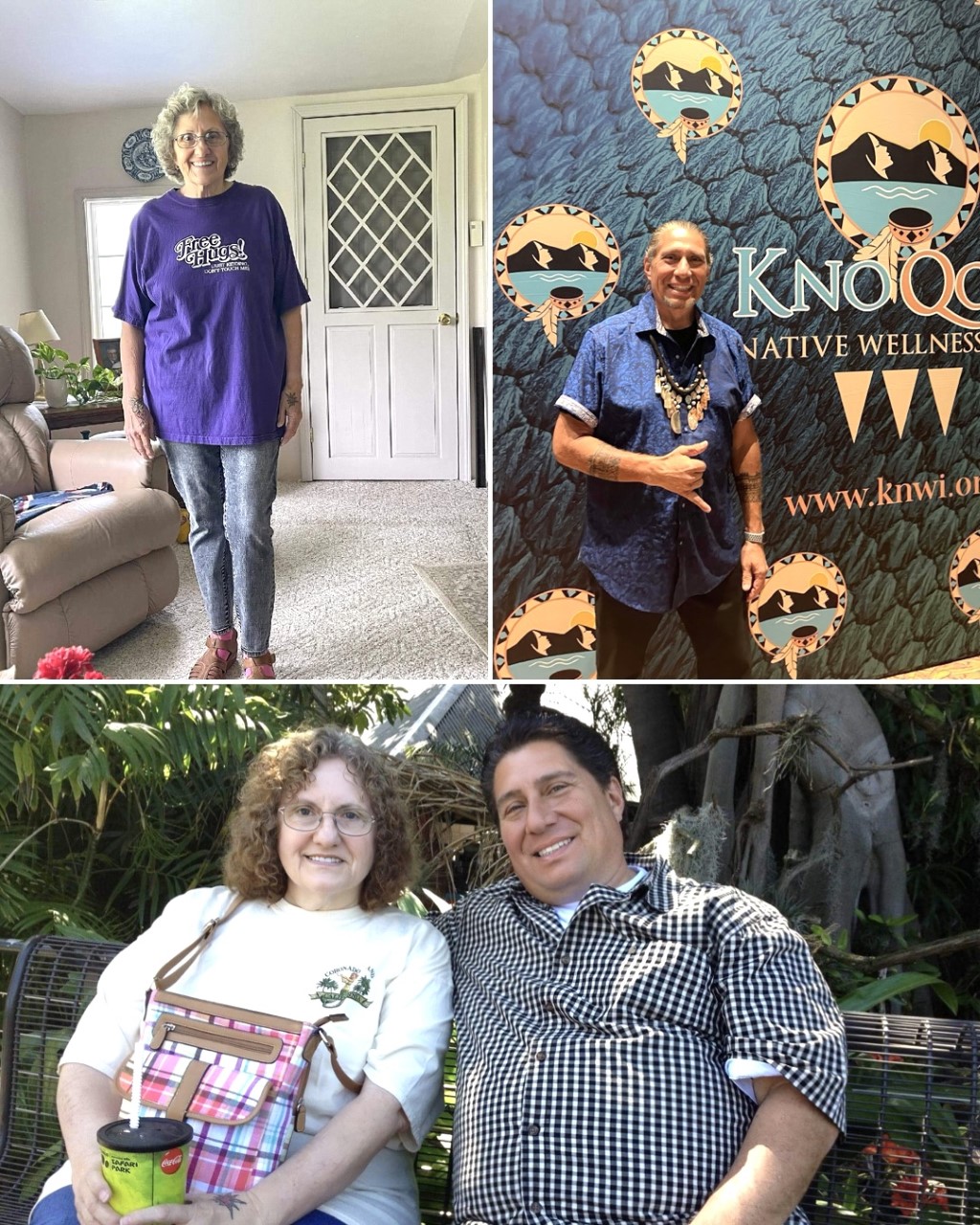 Leah's Story:
Leah is 75 years old and a cancer survivor. She was a mechanical designer and worked until the day she was diagnosed with cancer. She was told that she would never be able to walk again as she was diagnosed with a tumor that wrapped her spine and crushed her L3, L4, L5 and her sciatic nerve. She also went through chemo, survived it and can now enjoy her life as an active, vibrant women who loves to walk, build, garden and cook and grow her own food.
After years of chronic dieting (you name it, she tried it!) she did not find weight loss success- nothing seemed to work long term. She would lose weight, then gain it back plus 10-15 pounds. Her highest adult weight was 234.
On March 20, 2021,  Leah embarked on her weight loss journey and in ONE year, she lost 54 pounds- a consistent pound a week on The 1:1:1 Diet. She has successfully maintained her current weight of 150 pounds and continues to implement The 1:1:1 Formula in maintenance mode.
She has also inspired her son, Anthony, to lose 100 pounds using The 1:1:1 Formula.
Anthony's Story:
Anthony has an incredible story to share. Seventeen years sober, he found himself in a position where if he did not make the efforts to lose weight, there may be real consequences to his health. A strong influence in his community, he knew that he wanted to empower them and being a leader and role model was one of the driving factors.
In September 2021, Anthony weighed 277 pounds. Now, at the age of 58, he has lost 100 pounds on The One One One Diet! He has never felt stronger, more energetic, focused, and driven. They key to his success was finally learning how to manage his relationship with food and why the ONE he chose for each macro in every meal, mattered!
Anthony has changed his wardrobe 3 times and has thrown away his "fat" clothes because he knew this time he would never need them again! He has made the transformation both physically, and mentally. He is a true inspiration!
Both of their stories, told together, or separately are absolutely so inspiring and I'd love to share this with readers and viewers everywhere. Please reach out to rania@essentialnutritionforyou.com to learn more!