Plant-powered and full of flavor! I made this salad a few weekends ago and just love it. This is a complete vegan and gluten-free 1:1:1 Meal.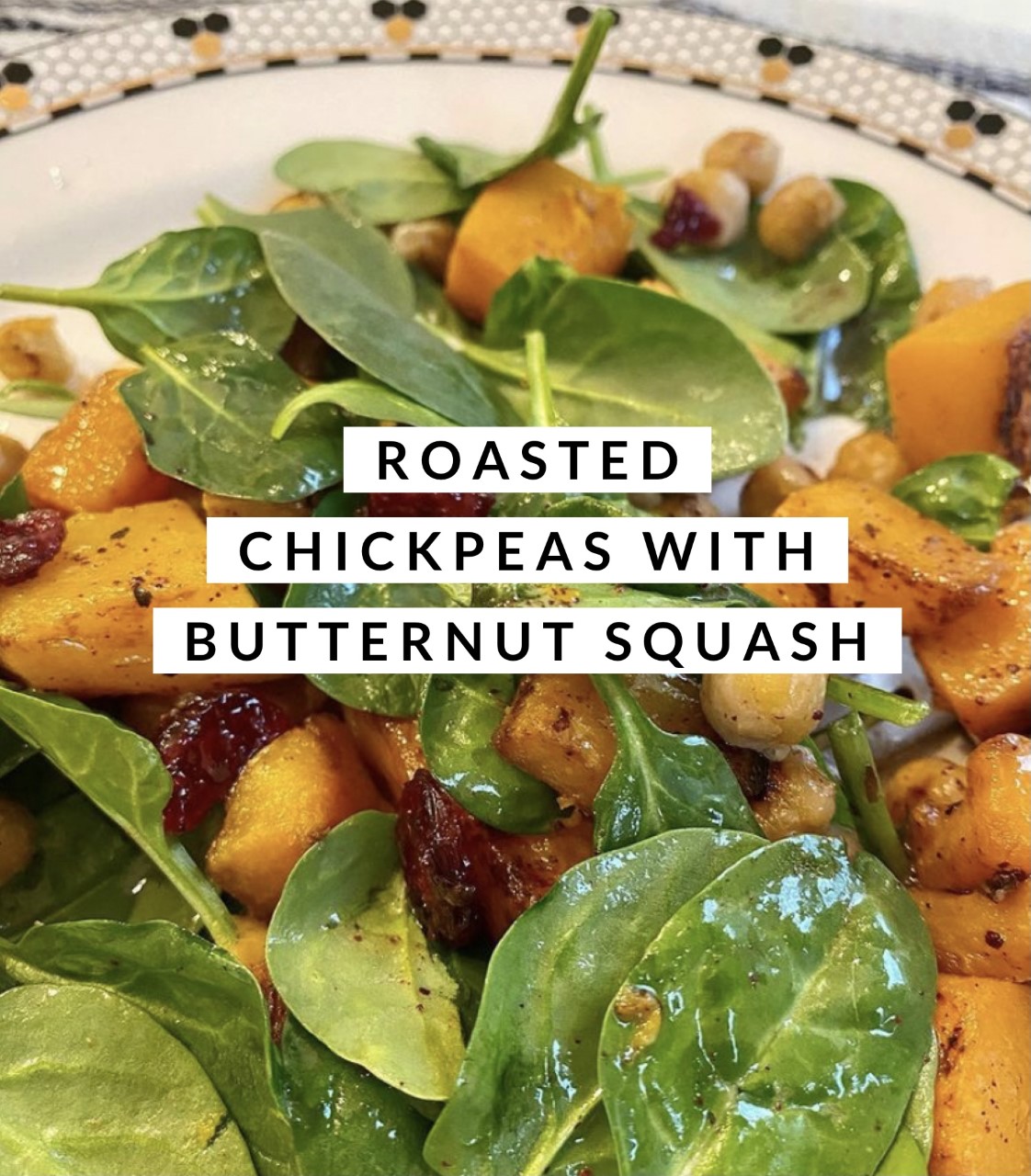 Ingredients:
1 15-ounce can of chickpeas
12 ounces of cubed butternut squash
4 cups of baby spinach
1/4 cup of dried cranberries
2 tsp. sumac spice
Vinaigrette of your choice
Avocado oil to prepare items with
Sea Salt
Directions:
Drizzle avocado oil and sea salt on butternut squash and roast for 20 minutes at 4oo degrees.
Rinse and drain chickpeas. Saute in avocado oil in a frying pan until chickpeas are tender and lightly browned.
Combine ingredients on a bed off baby spinach. Add sumac spice to your favorite vinaigrette
Toss salad and top with dried cranberries. Serves 2.