The pop of color and flavor from the jalapeno and the mint make this salad unique and refreshing. You can serve this fruit salad on the side at any BBQ or picnic. This dish is a carbohydrate on The 1:1:1 Diet and is the perfect dessert after a pro/veggie/fat meal.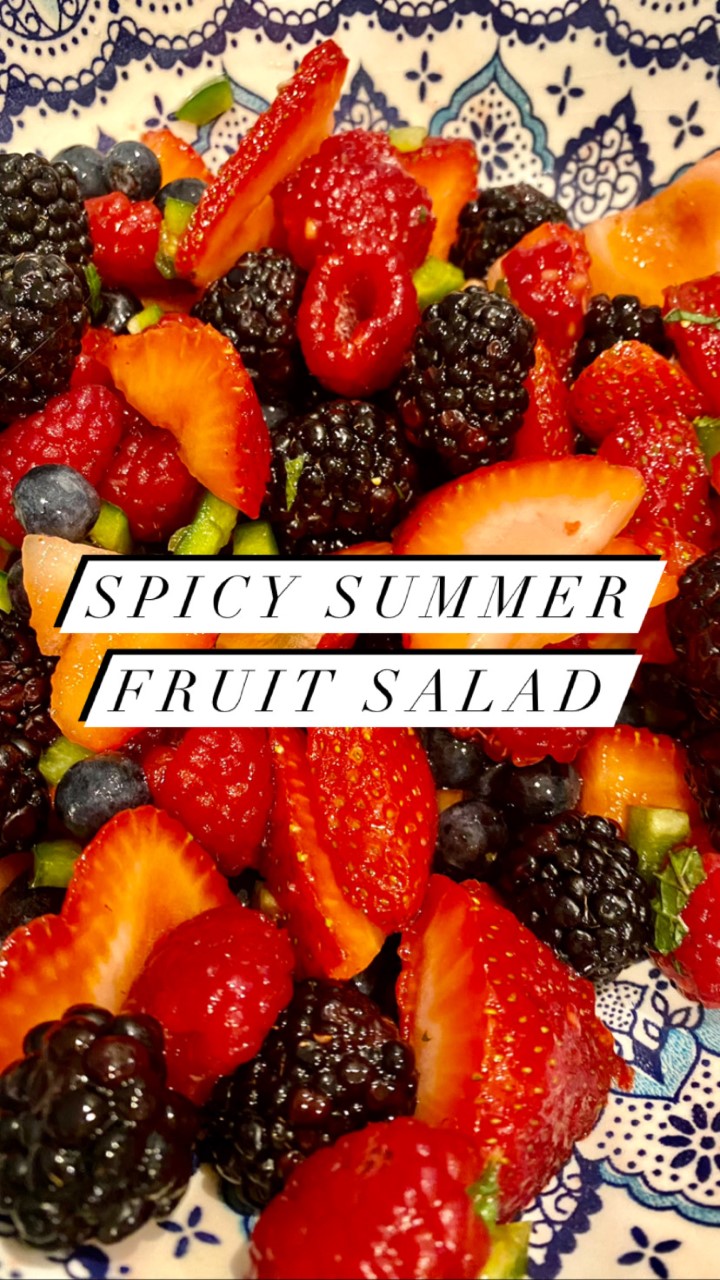 INGREDIENTS:

1 cup blueberries
1 cup strawberries, sliced
1 cup raspberries
1 cup blackberries
3 tablespoons fresh lime juice
2 tablespoons chopped fresh mint
1 large jalapeno pepper, seeded and chopped
INSTRUCTIONS:
Combine blueberries, strawberries, raspberries, blackberries, and jalapeño pepper in a large bowl; mix gently.
Pour lime juice over berry mixture, toss gently. Top with mint and a few more jalapeño. Let stand at room temperature or in fridge for 20-30 minutes before serving.