"People who love to eat are always the best people." – Julia Child
I share over 75 flavorful recipes in Chapter 12 of my book. Broken up into breakfast, snack, lunch, dinner and dessert recipes, you will also learn how each recipe fits into your 1:1:1 Lifestyle. For example, the Lemon-Garlic Pesto Pasta with Kale and Asparagus (p. 230) is a complete 1:1:1 Meal. If you are on the Accelerated plan and want to have this meal at dinner, skip the pasta and toss the pesto with the asparagus, kale, and chicken sausage. Otherwise, it works as lunch .
What I also love is that the 1:1:1 Diet and recipes work for any eating lifestyle (vegan, low-carb, vegetarian, dairy-free, gluten-free) and cultural cuisine (Mexican, Middle Eastern, Italian, Spanish, French, and the list goes on).
It's true, you can eat the foods you love and still lose weight. Being picky is a good thing, and on this diet you get to pick which food you want to satisfy the 1:1:1 Formula. ONE protein. ONE carb, and ONE fat at each meal or snack.
There are thousands, maybe hundreds of thousand of recipes created by your favorite food blogger, chef or in your favorite cookbook that fit the 1:1:1 Diet perfectly. You can also tweak and transform any recipe to fit The 1:1:1  Formula or to make it fit the Accelerated plan. In fact, I have an entire Pinterest board dedicated to this!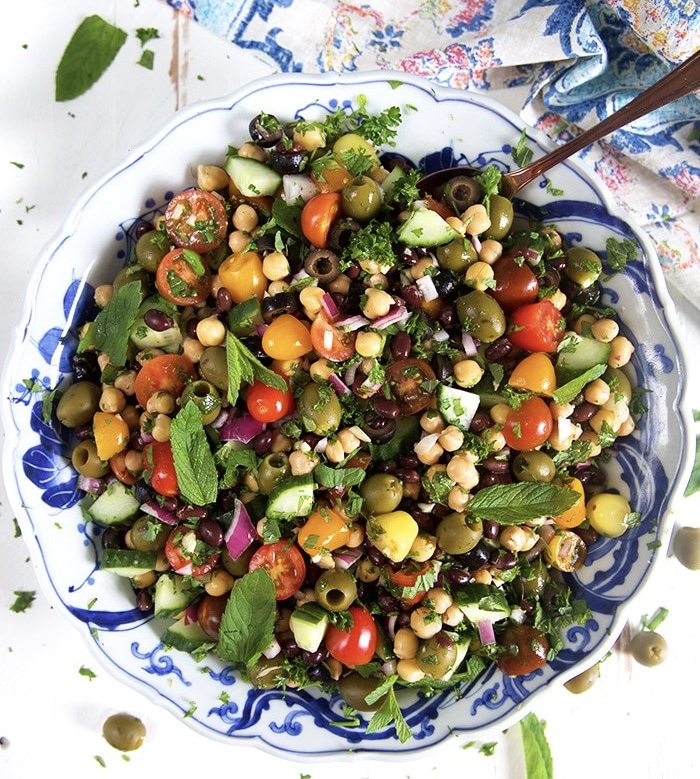 Let's not forget recipes that have been passed down generation after generation. My Grandmother's traditional stuffed cabbage or grape leaves and my Mom's delicious Kanafeh, an incredible delicious and mouthwatering Middle Eastern dessert, will always be a part of my eating lifestyle!
To see what I have been cooking in my kitchen at home or enjoying at my favorite restaurant, stay connected with me on Instagram. I'd love to see your recipes, so be sure to tag them using #oneoneonediet on social media.