The ABCs are avocado, black beans, and cilantro—a combo that will satisfy vegetarians and meat eaters alike! With the creamy avocado as your fat, you won't miss the cheese or sour cream. As a standalone salad, this fits the Accelerated 1:1:1 Diet perfectly. The black beans are a double-doer (PRO/CARB) and the avocado is the FAT. You can also opt to have the black beans as the protein, avocado as the fat, and enjoy this in a tortilla for tacos or with rice.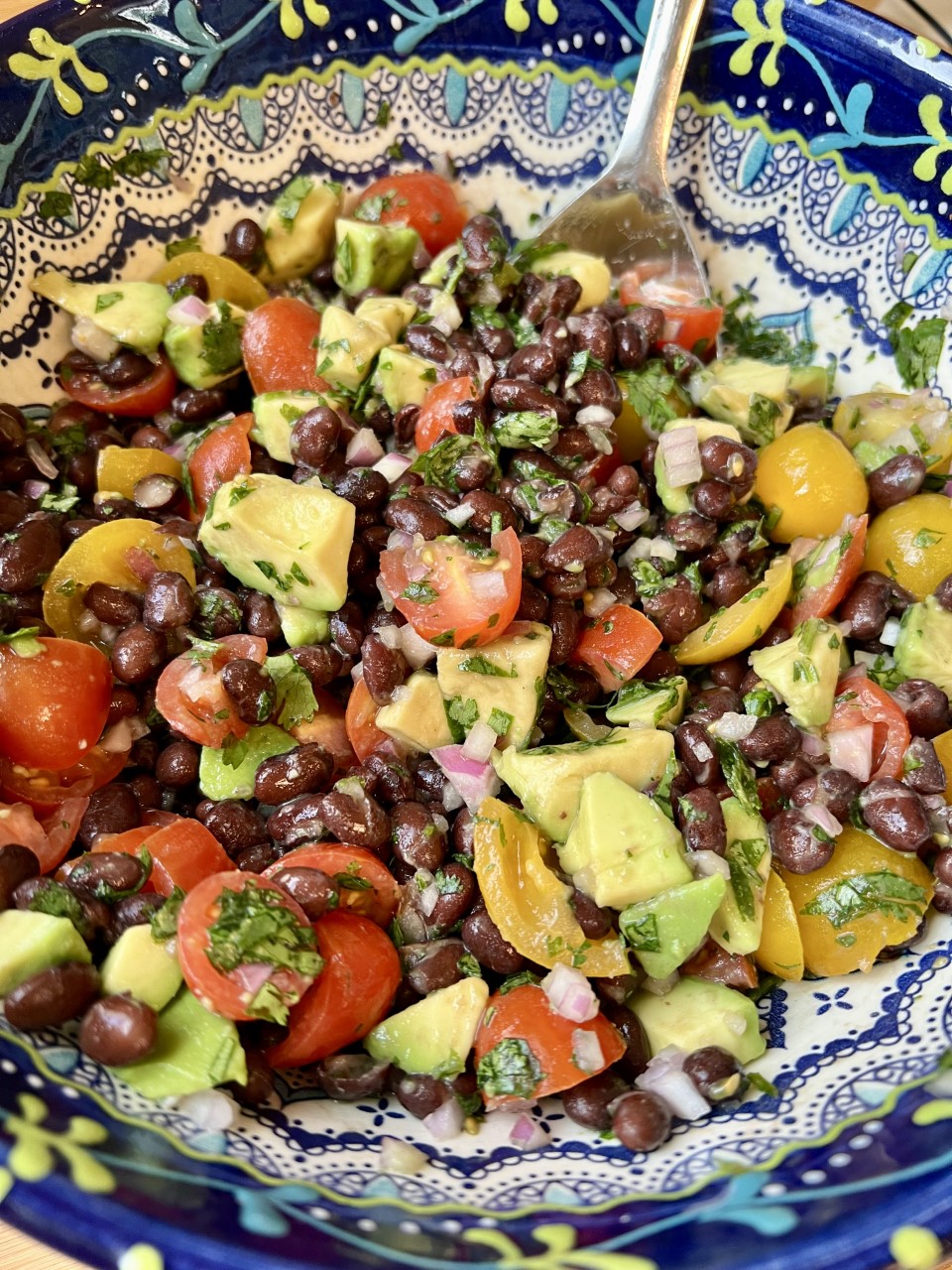 Ingredients:
Cooking spray
2 cans (15 ounces) black beans, rinsed and drained
1⁄4 cup water
2 avocados, peeled, pitted, and finely chopped
1 cup halved cherry tomatoes

1/2

cup

cilantro

fresh, chopped

1⁄4 cup finely chopped sweet onion
1⁄4 teaspoon salt
3 limes, cut in half
*6 corn tortillas (gluten-free)- optional
Method:
Preheat the oven to325°F (if enjoying with tortillas)
Spray a nonstick skillet with cooking spray and cook the beans in the water over low heat until heated through.
In a medium bowl, mix the avocados, tomatoes, and sweet onions. Season with the salt.
On a large baking sheet, arrange the tortillas in a single layer. Bake for 5 minutes, or until heated through.
Remove the tortillas from the oven. Place 1⁄2 cup of beans on each and top with the avocado mixture.
Garnish each with cilantro and serve with a lime wedge. Serve hot.
Serves: 6
A single serving of this recipe is a complete with the tortillas is a complete 1:1:1 meal. 1:1:1 You can also serve this as a bowl-meal using brown rice instead of the tortillas.
Accelerated option: Omit the tortillas and serve this over greens if you are having it for dinner.