Give your avocado toast a "glow-up" with roasted chickpeas! Avocado toast with roasted chickpeas is not only delicious but also provides a good balance of healthy fats, fiber, and protein. It makes for a satisfying breakfast, brunch, or even a quick snack.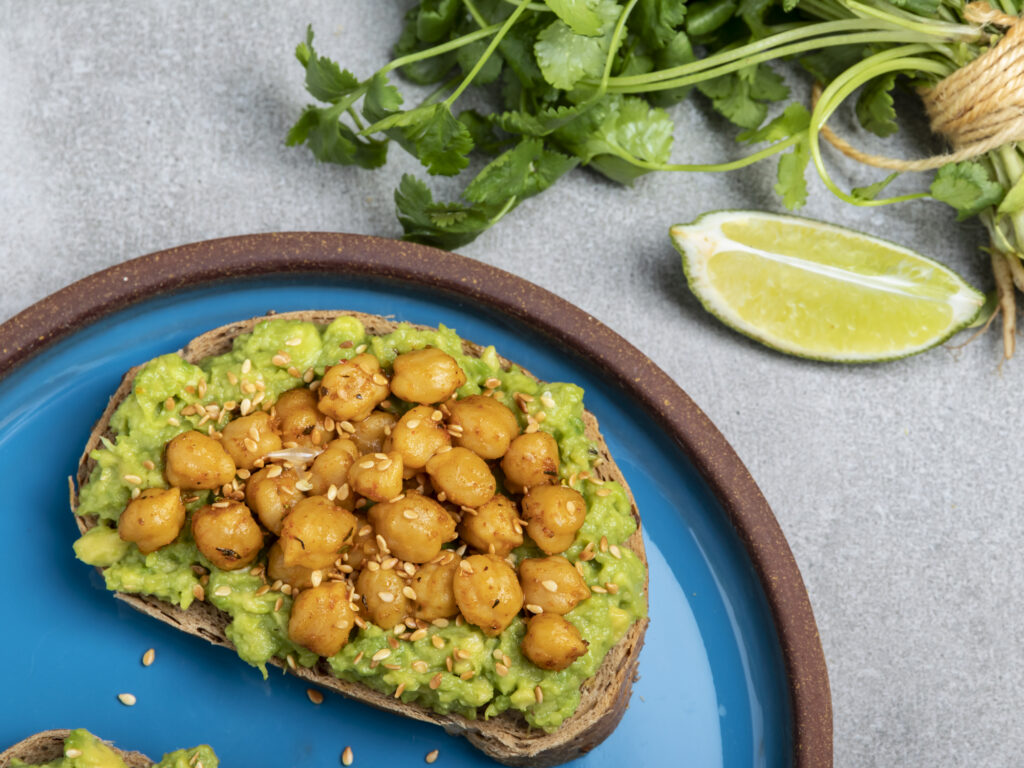 Here is what you will need to make the roasted chickpeas:
-1 can (15 oz) chickpeas, drained and rinsed
-1 tablespoon olive oil
-1 teaspoon smoked paprika
-1/2 teaspoon ground cumin
– Salt and pepper to taste
To prepare the roasted chickpeas:
1. Preheat your oven to 400°F (200°C).
2. Pat the chickpeas dry with a paper towel to remove excess moisture.
3. In a bowl, toss the chickpeas with olive oil, smoked paprika, cumin, salt, and pepper until evenly coated.
4. Spread the chickpeas on a baking sheet in a single layer.
Roast in the preheated oven for about 20-25 minutes, shaking the pan occasionally, until the chickpeas are crispy and golden brown.
5. Remove from the oven and set aside.
Top your toast with mashed avocado followed by the roasted chickpeas. I love to squeeze fresh lemon on my avocado toast and sprinkle a few sesame seeds on top.