This avocado hummus is creamy and smooth and totally delicious. It's super easy to make, highly nutritious and makes a perfect dip or spread, and pairs really nicely with any protein.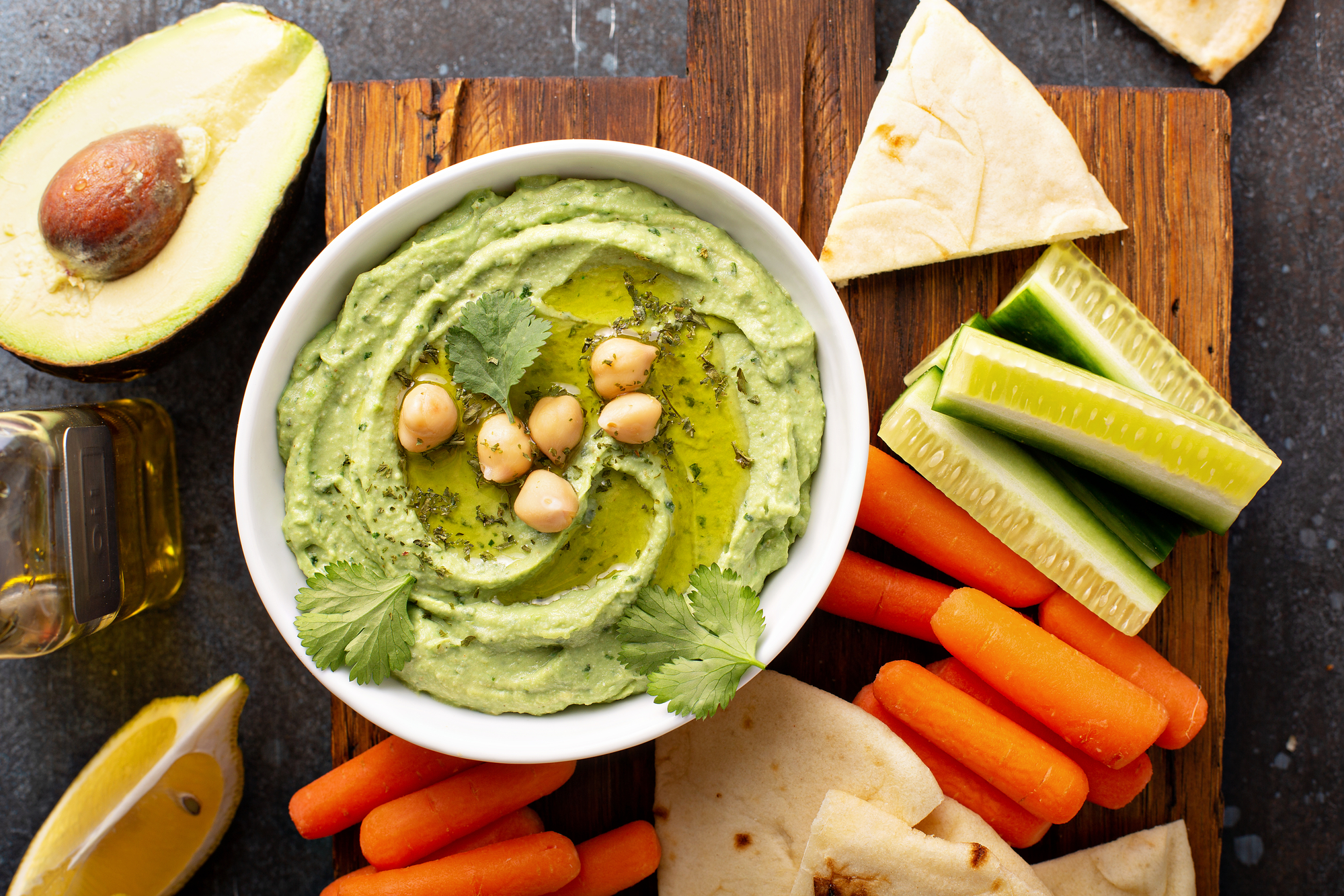 INGREDIENTS:
1 avocado, peeled, stone removed

1 can of chickpeas, rinsed, drained (keep a few for topping the final dish)


6 tbsp. tahini

5 tbsp. lemon juice, freshly squeezed

1 garlic clove, minced

½ tsp. ground cumin

finely chopped cilantro for garnish (optional)

salt & pepper

3 tbsp. olive oil

1 tsp. za'atar

INSTRUCTIONS:
1. Place the avocado, chickpeas, tahini, lemon juice, garlic, cumin, and cilantro into a food processor, season with salt and pepper and blitz until smooth.
2. Add in 2 tbsp. of the olive oil and blitz again until creamy. Taste the hummus and season with a little more salt if required.
3. Transfer the hummus to a serving bowl, garnish with finely chopped cilantro, a few chickpeas, the remaining olive oil, and za'atar before serving
4. Store in an airtight container in the refrigerator for up to 3 days.
SERVES 8:
This delicious dip can either be a PRO/FAT or a CARB/FAT on The 1:1:1 Diet because chickpeas are a double-doer. You can pair with pita, crackers, veggies, or a protein on the side- chicken or beef kabob, or salmon would be perfect!