Leah is 75 years old and a cancer survivor. She was a mechanical designer and worked until the day she was diagnosed with cancer. She was told that she would never be able to walk again as she was diagnosed with a tumor that wrapped her spine and crushed her L3, L4, L5 and her sciatic nerve. She also went through chemo, survived it and can now enjoy her life as an active, vibrant women who loves to walk, build, garden and cook and grow her own food.
After years of chronic dieting (you name it, she tried it!) she did not find weight loss success- nothing seemed to work long term. She would lose weight, then gain it back plus 10-15 pounds. Her highest adult weight was 234.
On March 20, 2021,  Leah embarked on her weight loss journey and in ONE year, she lost 54 pounds- a consistent pound a week on The 1:1:1 Diet. She has successfully maintained her current weight of 150 pounds and continues to implement The 1:1:1 Formula in maintenance mode.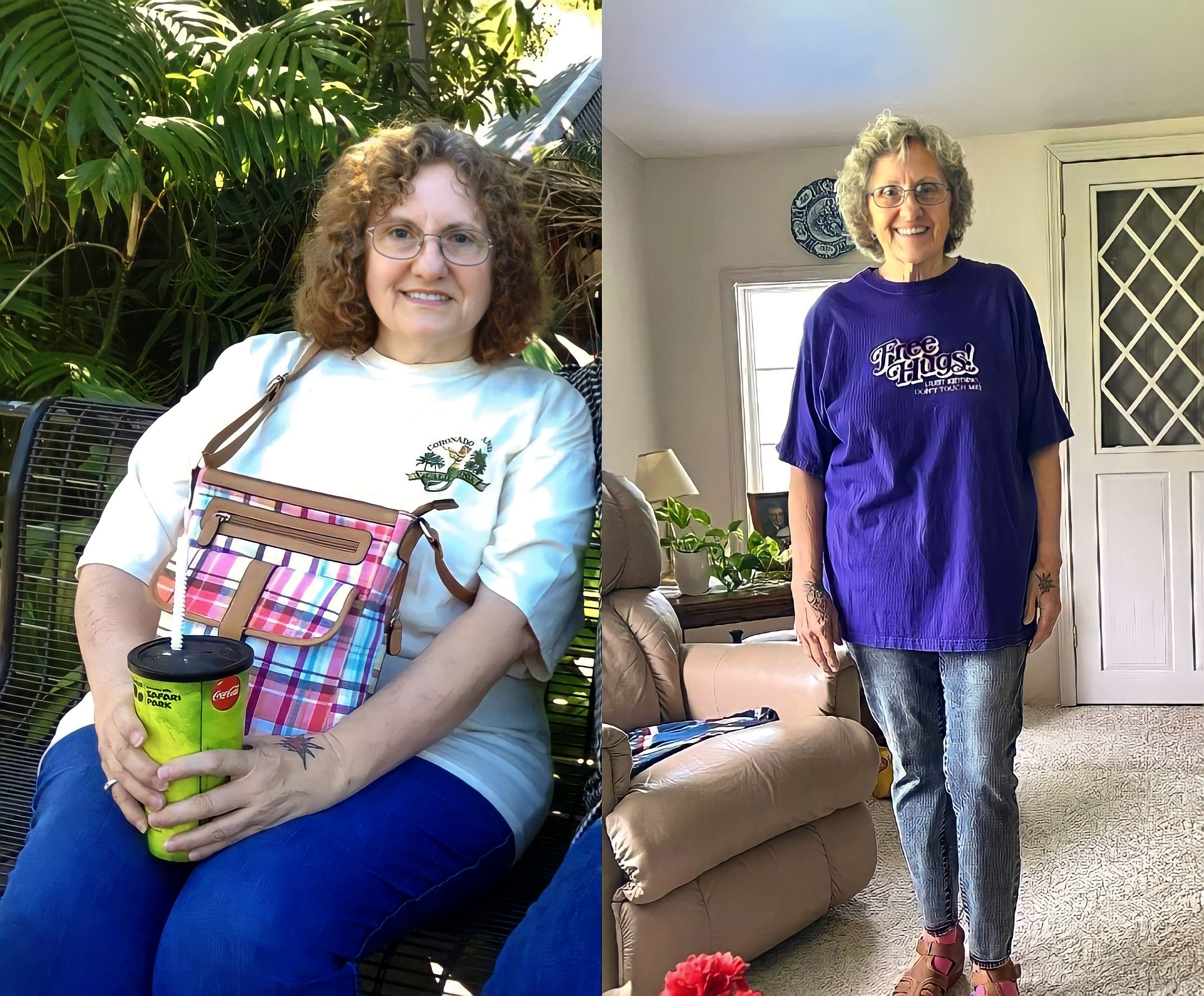 In her own words: "Thank you Rania for an insightful approach to living with food. One One One truly makes sense. The hardest part of this journey was deciding to do the right thing for my health but when I found this book and committed, everything became easy. I am healthy, happy and energetic now and at 75 I am off of all medication." – Leah S.
Leah also inspired her son, Anthony, to lose 100 pounds using The 1:1:1 Formula. Read more about his journey here.