Who doesn't love pasta salad?! This is a delicious Vegetarian Pesto Pasta Salad is made with Mindful Chik'n from Sweet Earth. I can't tell you how easy it was to prepare, and it cooks just like chicken. Each serving contains 19 grams of protein and 6 grams of fiber. This makes for a high-protein, high-fiber meal you can serve at your next picnic or BBQ.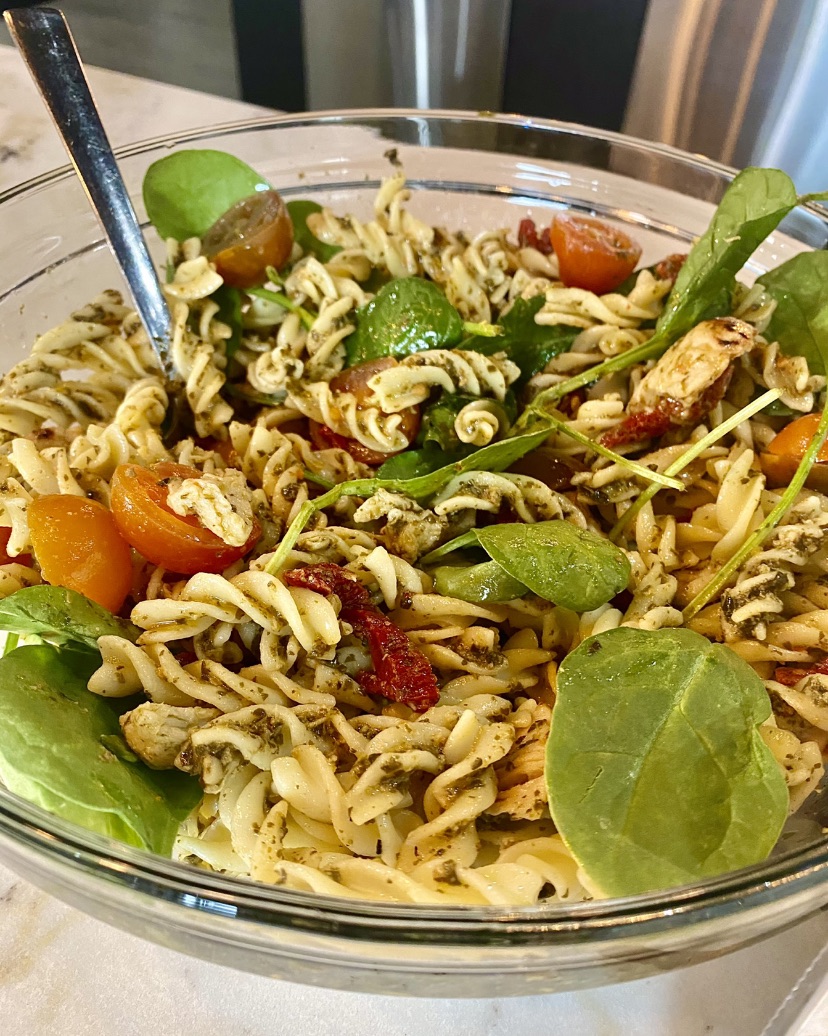 INGREDIENTS:
4 cups of cooked rotini pasta
1 container of the Sweet Earth Mindful Chik'n
½ cup of ripe heirloom tomatoes (halved)
2 cups baby spinach
3 tbsp. of pesto
3 tbsp. sun dried tomato
1 tbsp. avocado oil
INSTRUCTIONS:
Prepare Pasta as recommended on packaging.
Remove Mindful Chik'n strips from the tray. Pre-heat a slightly oiled pan over medium heat. Stir fry for about 7 minutes.
Combine all ingredients. This pasta is delicious served warm or cold.
This dish is a complete 1:1:1 Meal.
SERVES: 4