Nothing says summer quite like fresh, delicious and perfectly sweet berries — and right now, we are in peak berry season! You can enjoy them fresh in a fruit salad as a sweet treat or use them in a savory salad like this Summer Squash with Berries Salad. This salad is great for a BBQ or picnic, and it is also plant-powered, dairy-free, and gluten-free. This is a complete 1:1:1 Meal.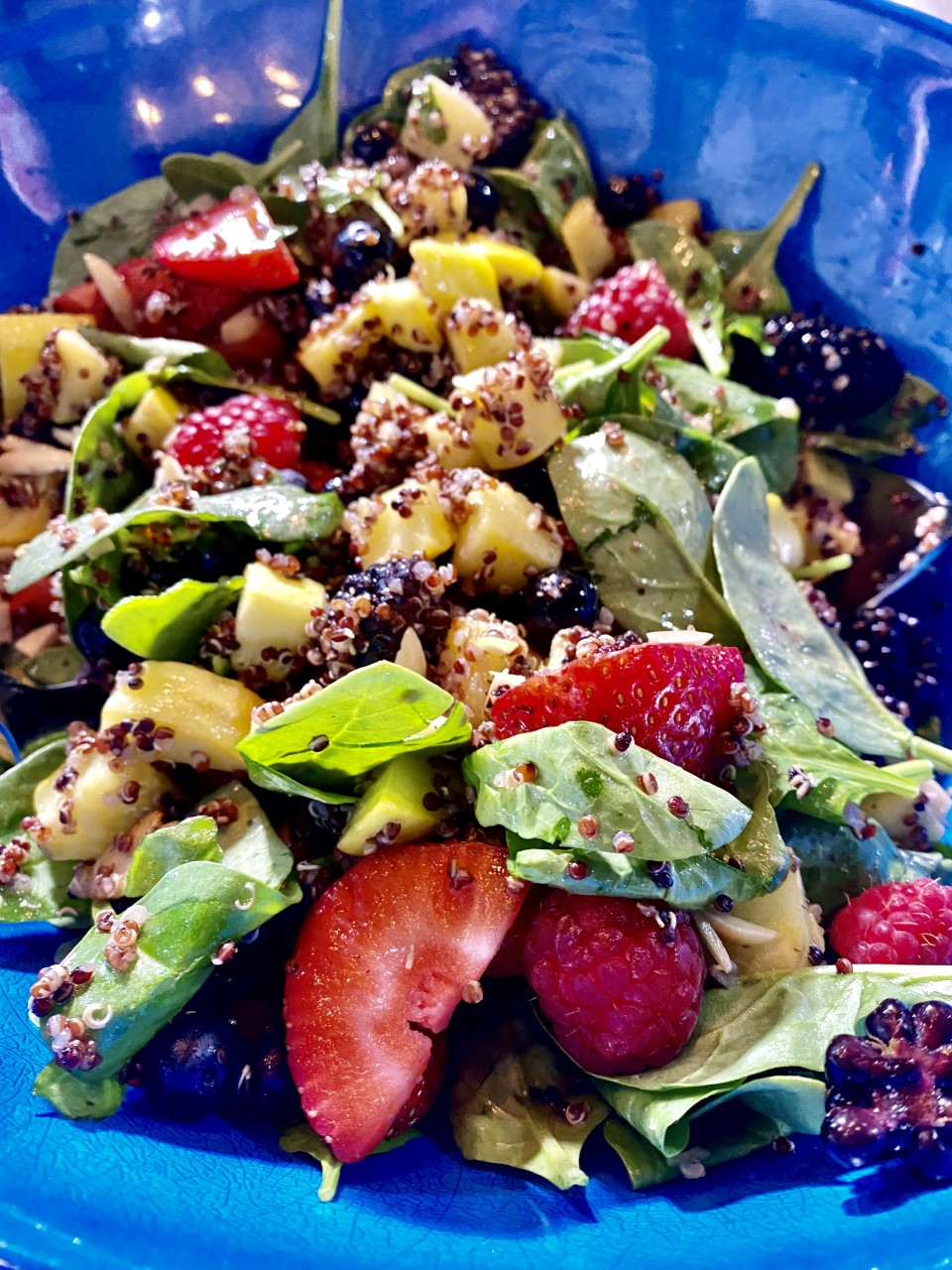 INGREDIENTS:
3 cups cooked quinoa
2 whole Summer Squash chopped
4 cups of baby spinach
¼ cup of Driscoll's Raspberries
¼ cup of Driscoll's Blueberries
¼ cup of Driscoll's Blackberries
¼ cup of Driscoll's Strawberries
½ cup of any store- bought vinaigrette. I tend to like a sweet option.
¼ cup of sauteed slivered almonds
INSTRUCTIONS:
Prepare quinoa according to package.
Spray a pan with avocado oil spray and sauté chopped summer squash until it is tender and the skin is lightly browned. Allow to cool before mixing it with other ingredients.
In a medium sized salad bowl, combine baby spinach with quinoa and toss.
Slowly mix in sauteed squash. Add berries on top. Dress the salad and toss. Top with slivered almonds and serve.