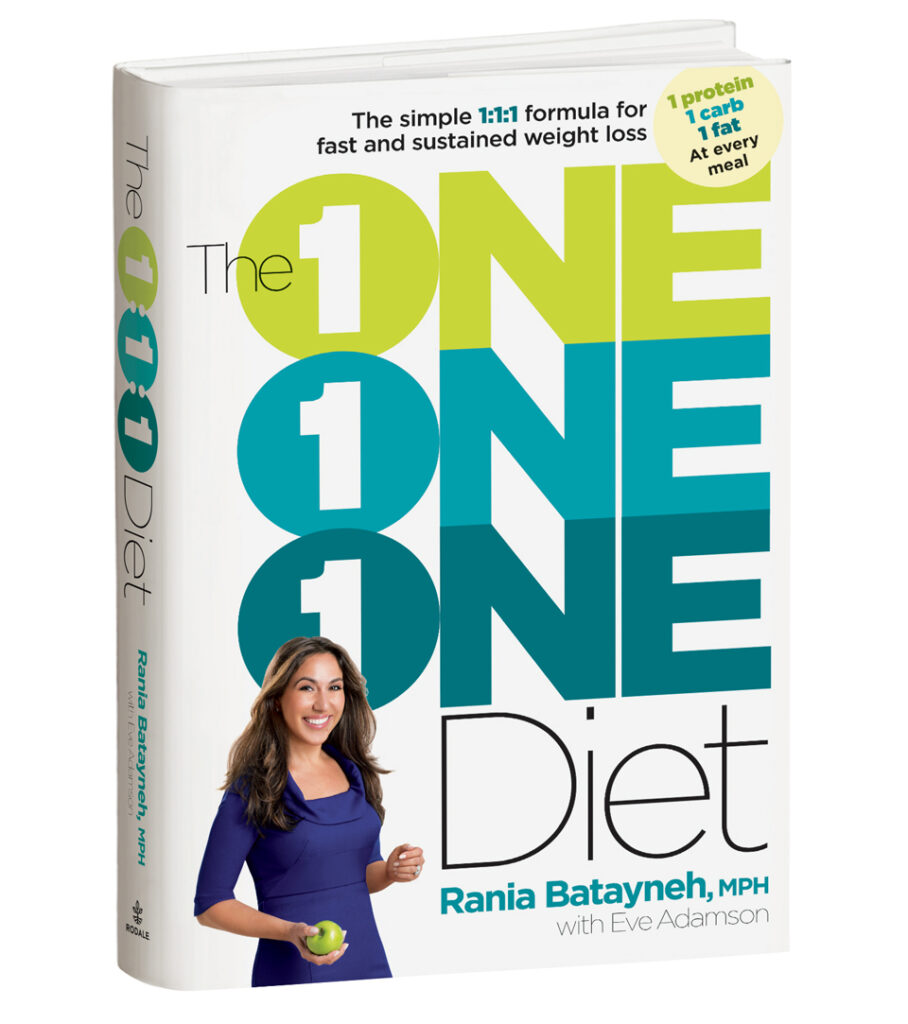 Weight Loss Nutritionist
Nutritionist Rania Batayneh, MPH has worked with more than 1200 clients, and they've collectively dropped thousands of pounds. She is also the author of the #1 Amazon bestselling book, The 1:1:1 Diet.
The 1:1:1 Diet
isn't another get-slim-quick fad, but rather gives readers the tools to eat healthfully for
life.
As long as readers stick to the ratio, nothing is off limits. The plan is perfectly adaptable to every lifestyle, food preference, cuisine, and personality. Anyone who has tried to slim down is used to adding (calories, points, fat grams, net carbs) and subtracting (pounds, inches, dress sizes). But all that diet math rarely results in lasting weight loss.
To be successful on The 1:1:1 Diet, readers only need to count to one: ONE protein, ONE carb, and ONE fat at every meal. With The 1:1:1 Diet, readers will enhance overall wellness, lower cholesterol and blood pressure, increase energy and alertness, and reach their goal weight for good.
Clients Share Their Experience Working with Rania
Rania + The 1:1:1 Diet on California Live!